Hola! So i went to savers the other day and rummaged through the many racks and found this pretty damn awesome silk sweater. It is off white and like most sweaters, is knitted. I love it because the many thin silk yarns are acting like a single knitting yarn and the magical knitting looms of "Trent Nathan" have created a fascinatingly confusing knit. Im sure your all riveted by the construction, but trust me when i say its pretty spesh. After this purchase as well as some other funky sweaters and a pair of fantastic mustard pleated like there's no tomorrow business pants, i decided to play dress ups. I got out all my whites and went to town. I have to confess that i have abused the Melbourne black for a while now and it was good to get out of that rut. i wore the sweater as a pair of leggings under a pair of white Levi's that i shredded. Nothing to crazy. lol i sound like a bit of a tool. hahaha NOICE!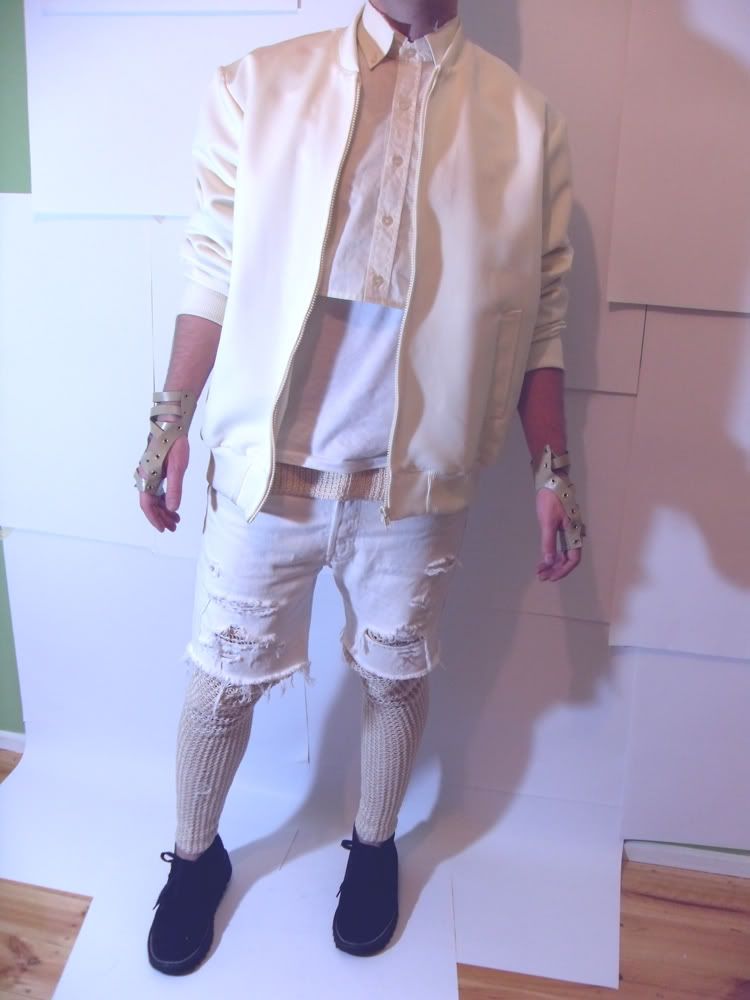 I made those gloves and a have some orders for them already, its pretty exciting.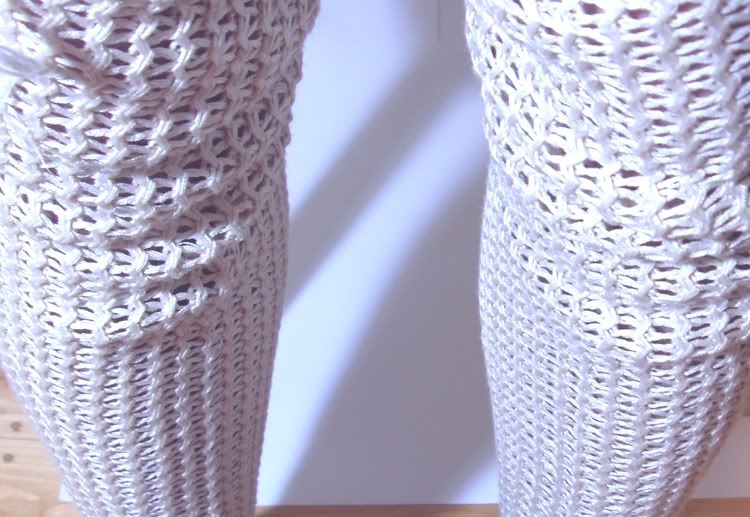 This knit is fascinating, so fancy.
ROLLERS! I got them for 5 bucks at a factory shoe outlet store. Pretty sweet!