Why hello there,
last night was the opening of the RMIT first year photography exhibition and i went to support my close friend
Giles
who's work was brilliant. There are some very talented up and coming photographers i have to say, but i wouldn't know cos this little piggy got at the booz. Again and again making a fool of himself. LOSER!! lol. The night was good, most good to be exact. Well the start anyway. At the Gallery i met up with
Izabel
and we chilled the whole night, had a nice d&m about how much we hate stuff, cos we're cool like that. Shes such a smart and talented girl, watch out for her! That part of the night was good, saw some people who i haven't seen in ages like the lovely
Alyce
(last post i totally just discovered the link option, so deffs abusing it today lol) who can make what is an excessive amount of McDonald's litter look amazing and whimsical with just a camera phone. Saw Austin, who is fucking insanely talented and makes me cry cos hes that talented, Rhysie was there aka Rhys Ripper and a multitude of other cool, hip, happening, radical, dope people. Wasn't sure if that was enough adjectives but in this hung over state my poor little brain strains itself to think of more. lol i totally know iv forgotten to mentioning other people but seriously i can barely stand today, let alone think. Sorry for that.
OMG at Sister Bella's some dish pig threw our beers into the rubbish bin after forcibly removing them from our hands. BASTARD!!! *shakes fist*. What a fuck-tard. We decided to remind him of his duties as the dish pig at which point he decided to refresh us with soapy water. We chuckled as i gypsy cursed his family, and here i am now bitching about it on my blog. LOL yeah, he learned his lesson! hahahahaha
Afterward Izabel and i had a near death experience catching public transport to Seven the metro club thing. Hahahah that was an experience. Certainly something else. But look, with free entry and free drinks, thank you Izabel! ;) one cant complain.
Anyway, i tried to keep this rant under control, cos seriously who can be fucked reading, i know i can't! LOL
Till next time, which might even be today cos: i had a crazy alcohol induced dream that needs sharing. But we'll see how i go, i am a little bit lazy...
Caio!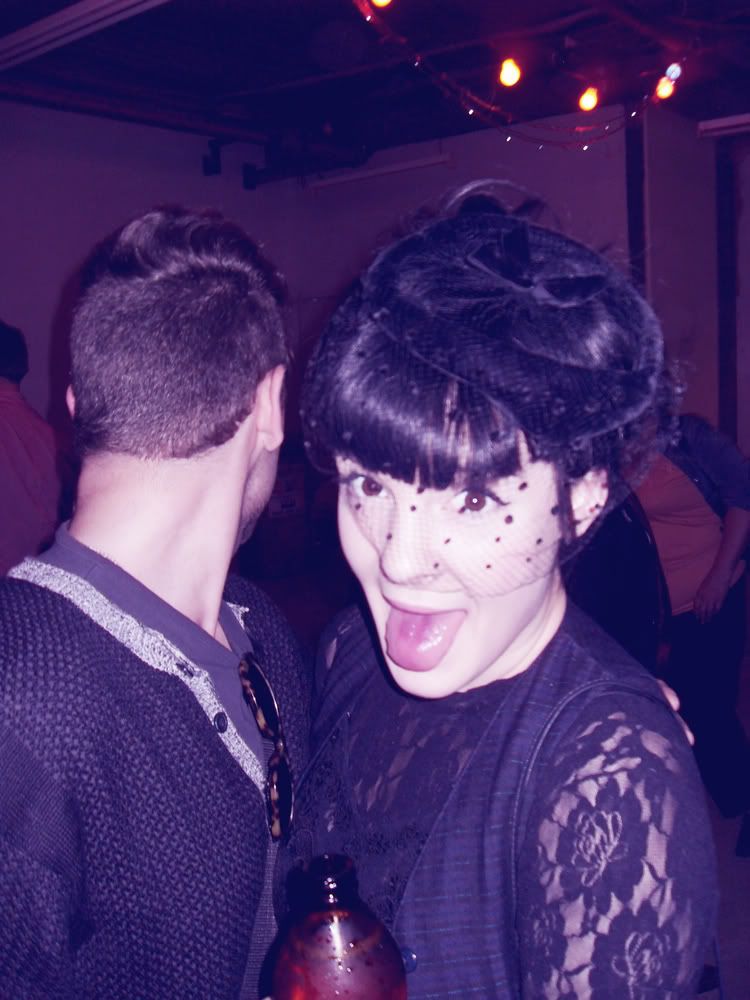 Alyce and I
Austin and Izabel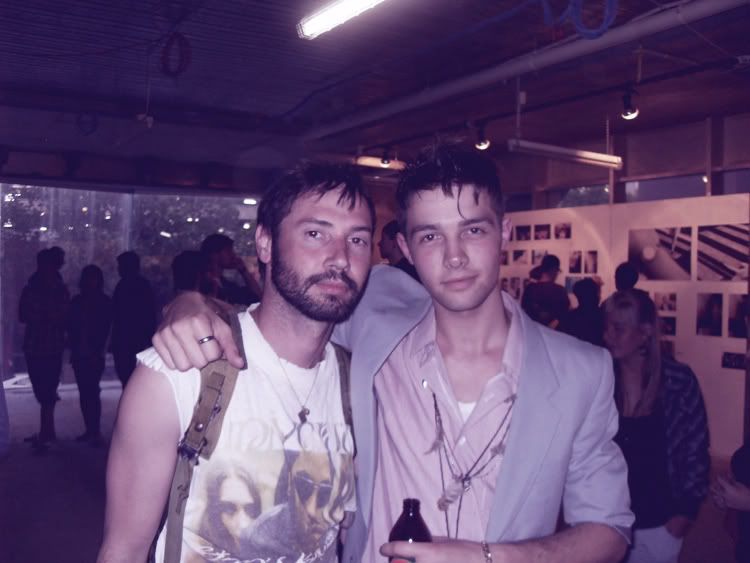 Rhys and Giles