Sorry about this belated post, iv been fighting with my html thing and thus only now can i post.
During the week went to a launch of the new Trimapee Collection at the store in QV building. I mustered up some courage and wore, for the first time, my Issey Miyake pleated pants. lol They are a very peculiar shape that billowed in the wind. It was quit interesting the number of looks I got from people as I walked from the station. I quite enjoyed wearing the pants, but they are such an iconic identifiable piece I cant wear them too often. When I bought them I full well new I wouldn't wear them every day, but I loved them as a collectors piece, like an artwork. They have such a simple design: two geometric 'C' shaped pieces of polyester laser cut and straight sewn together, then diagonally pleated. The idea is fantastic, because the pleats accommodate to every body shape and make the garment drape in such interesting fantastic ways. I'v tried to wear it as a top, which is half successful, because I don't have the use of one arm when I do that but I suppose that's called suffering for the art. At the actual launch was quite nice. Nothing other than the normal free beer and people dressed in black situation. I wandered around with my friends, it was pretty fun. The clothing was drapey, black and leathery as per usual. The center of the store had a 4 mannequin installation display of the new collection, which was quite apocalyptic and androgynous. Later that night some person, who I know and quite frankly couldn't care less about said to me: "that skirt and boot combination is 2 months too late." I found that amusing because for one I was wearing pants, secondly he actually thought I care about what he thinks and would benefit from his input. I truly hate people who are so elitist and for what? I pity him. I know that he is insecure, I know enough about him to be able to rationalize his comments. Being a narcissistic faux suicidal wanker cant be easy.
And on that angry rant i'm going to go and finish my homework.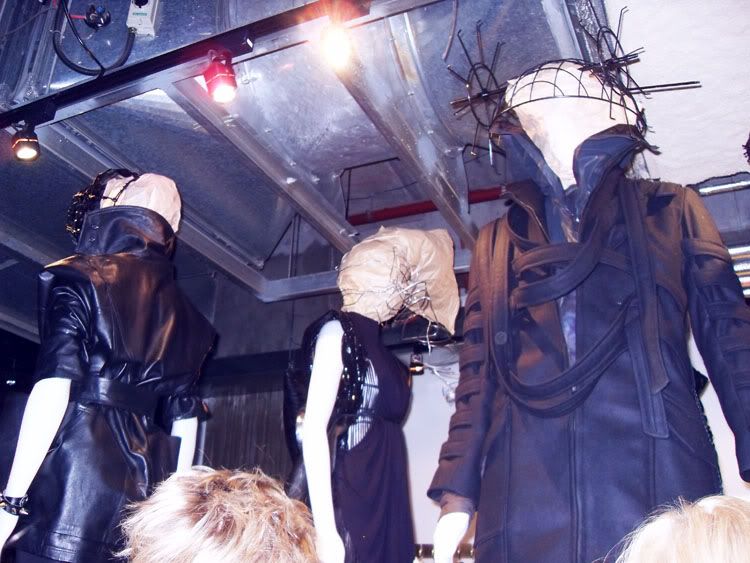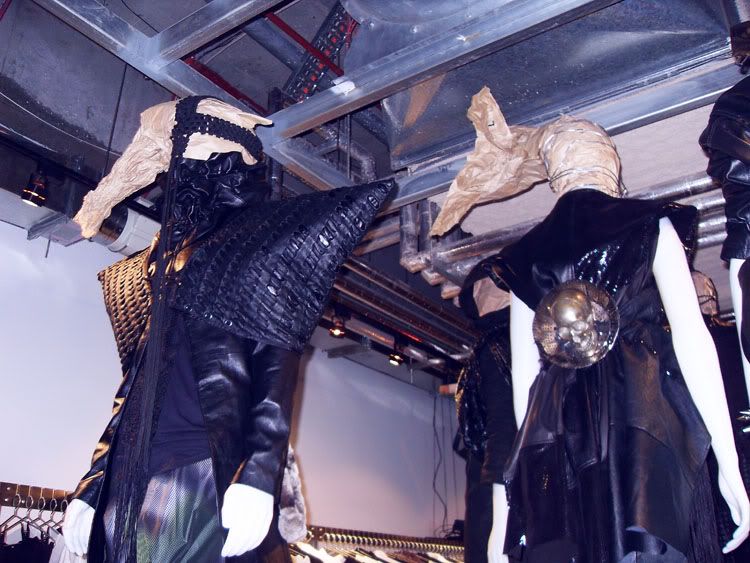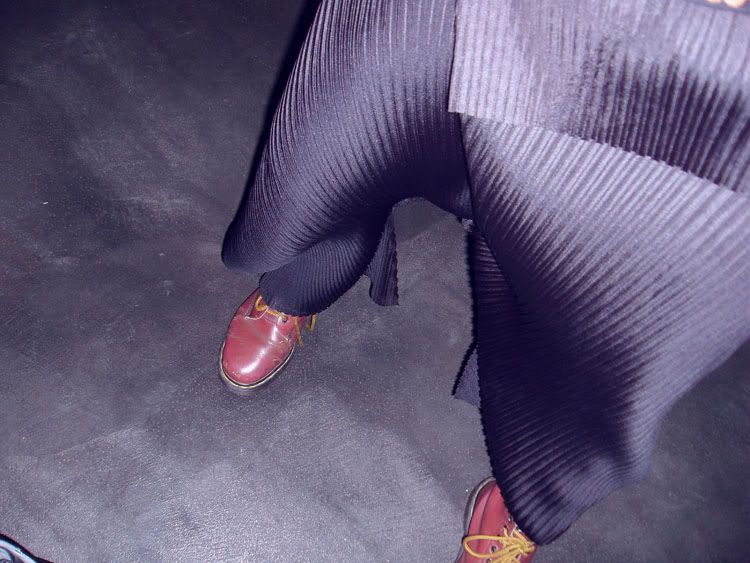 my pleats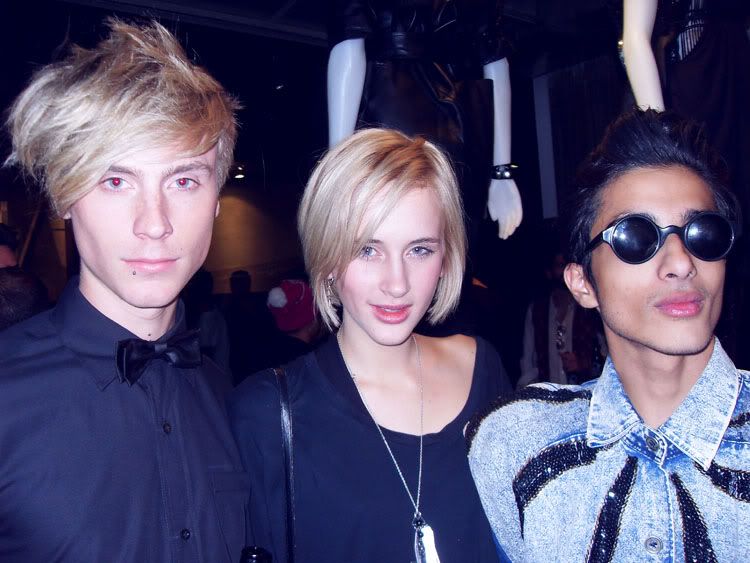 Aryan children Thomas and Sally alongside Emman
Jack Mac