Sorry guys, im seriously so bad at this. Always posting really late. But today is my day off and so im gonna try and catch up with this little thing i like to call Shifting Identities blog. lol
Iv been shopping like a capitalist in Thailand, and have acquired some ridiculously new cool things *throws them in the air then frolics in them* lol, so i have something to post about within the next few days.
Anyway, the theme of this post was the Patrick Wolf concert, which i attended on Monday night with what i like to affectionately call the 'fash-crew'. It was pretty damn special! PATRICK WOLF IS SO AMAZING LIVE! It truly shows that he isn't the Britney variety of performers. He played like a bazillion instruments. And i swear to god we had a moment. He looked into my eyes 4 times whilst he was performing. (yes i counted) i nearly passed out. Others maintain that he was looking at them, but i know the truth... this means that we are getting married now. Gonna raise a beautiful family of dogs... mmm... blissss.
Anyway it was soooooo good. Fun night! afterward we all, in a large crew, went to McDonald's (still waiting on my other checks for brand placement....) I was fucked, and we all ordered a meal, sat down and ate it on the traffic island in the drive through. hahahaah classy! Then i did the unimaginable. Sunk to a new low. After finishing my meal, i went for a SECOND meal!!!!! Disgusting. I did get dirty looks, not only from the fash crew but also the McDonald's employees. However in the process i invented a affordable way to look like a douche! Grab a straw from your beverage and a cigarette, place the cigarette in the straw and smoke away pretending to be Audrey Hepburn. I find that the plastic straw adds to the flavor.
Twas a most enjoyable night!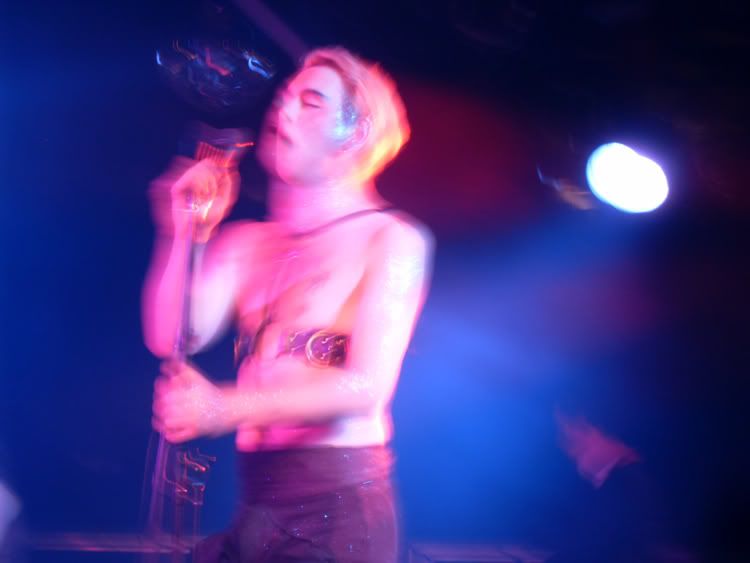 Amazement!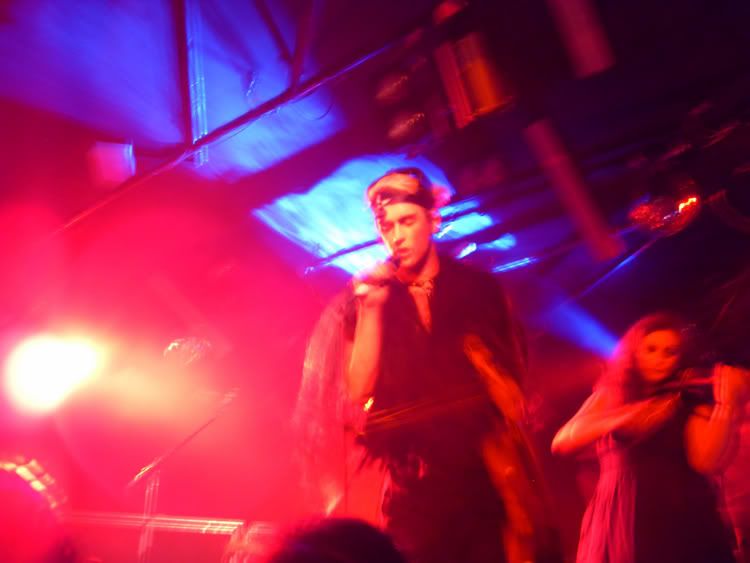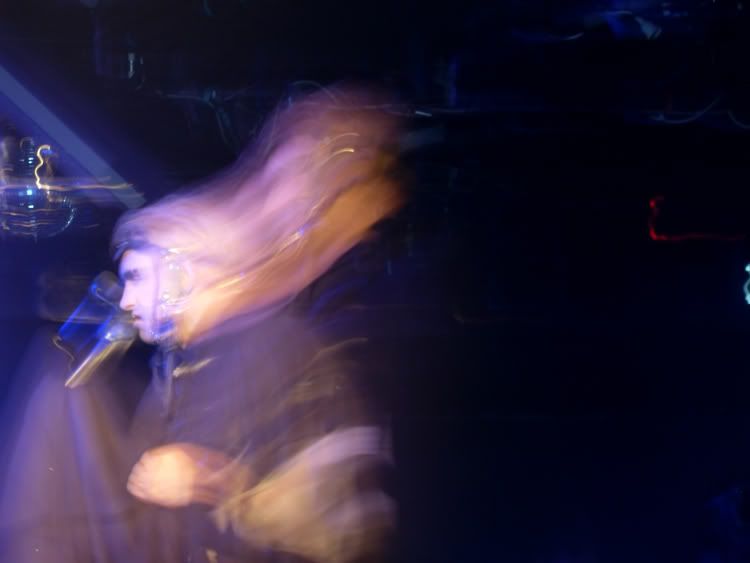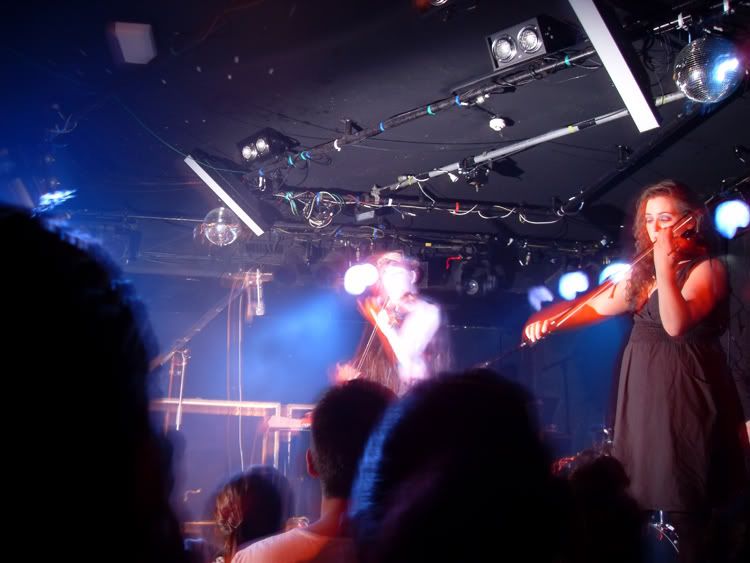 He's glowing with heavenly lights! LOL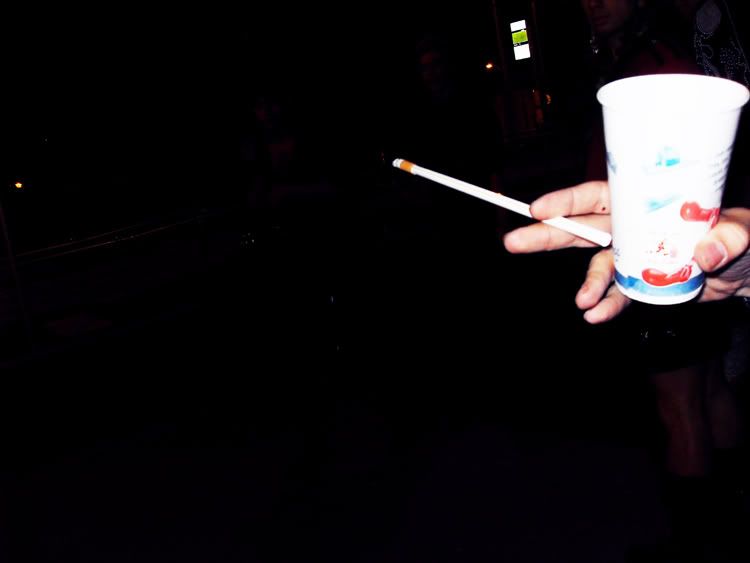 Classy... hahaha
i saw this and it made me laugh! From Russia with love xxx