Ok, so i got time today so i thought id try and get a few backed up posts out the way. Im so irregular with my posting. I wish there was some kind of blogging fibre drink that would help keep me posting. lol
Anyway the other week i went to another costume party, god damn they are fun. This one was Apocalypse themed. My costume was quite sub standard. Im not even going to post it.But i can safely say that every one else there was pretty fab. The night before i quickly whipped up a shoulder piece out of orange patent leather in the style of
GARBAGE DRESS
but on steroids. I was getting ready at my friend Pauls house and i was freaking out because i left everything at home. I live far from the city and CBF traveling back and forth so i try and stay at friends houses lol. I'm like a parasite. but anyway, i turned his room upside down looking for a post apocalyptic outfit. After work i ran to Myer department store and impulse bought a pair of bronze leggings. Girl at the counter laughed at me and questioned my intentions.
Anyway, in the end i was dressed at a post apocalyptic Scotchman. (i wore a kilt to my first day of work) lol. It was messy. But other glamorous people made up for my inadequacy. Actually after the i started getting ideas of what i could have worn: duck tape, garbage bags, chains, cable ties...
OMG the funniest thing happened. Well it is funny in retrospect, not at the time: at the warehouse there were black lights that make anything white glow. It was kinda like a dentist commercial crossed with C.S.I. Miami. Glowing teeth everywhere! But wait, theirs more...the scariest part was that, i had bought my kilt only a few days before the party at Savers opp shop for $5 (great) and at the party the black lights revealed that someone had a great time in my kilt before i bought it... nice. Im telling myself that its blood instead of seaman, which is the general consensus. It helps me sleep at night. lol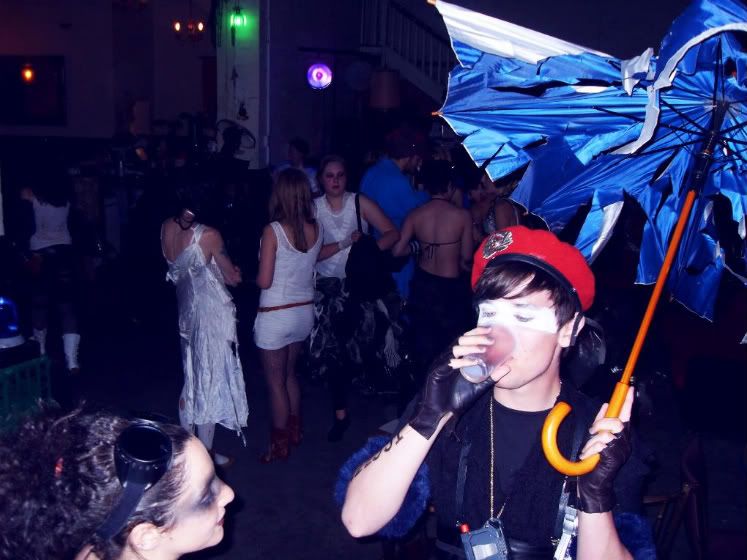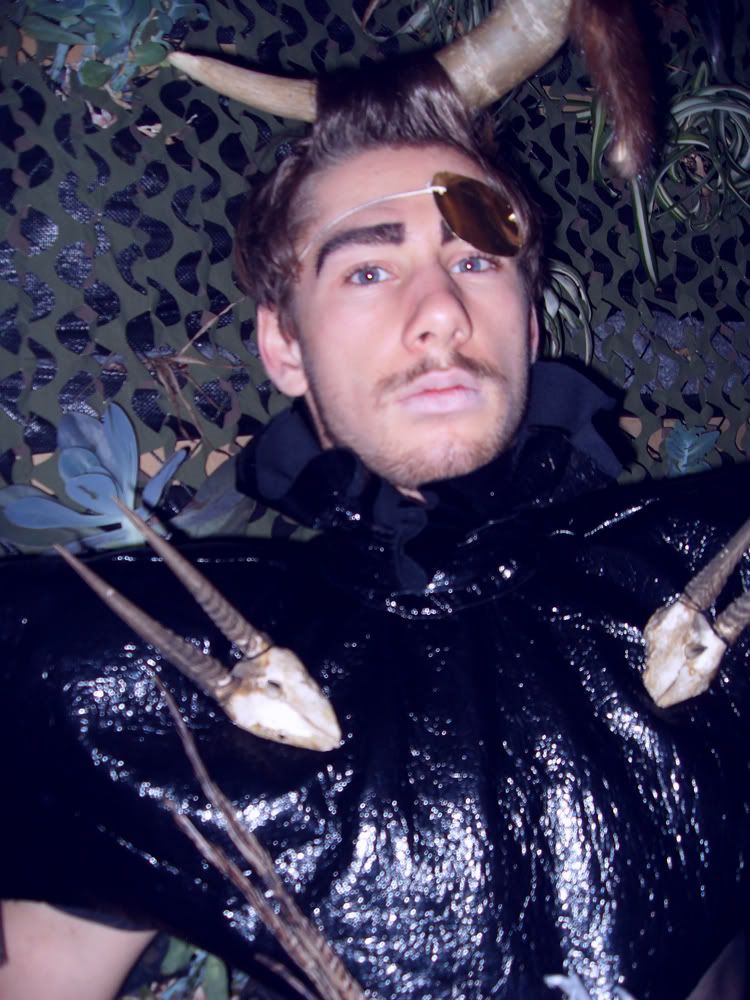 Peter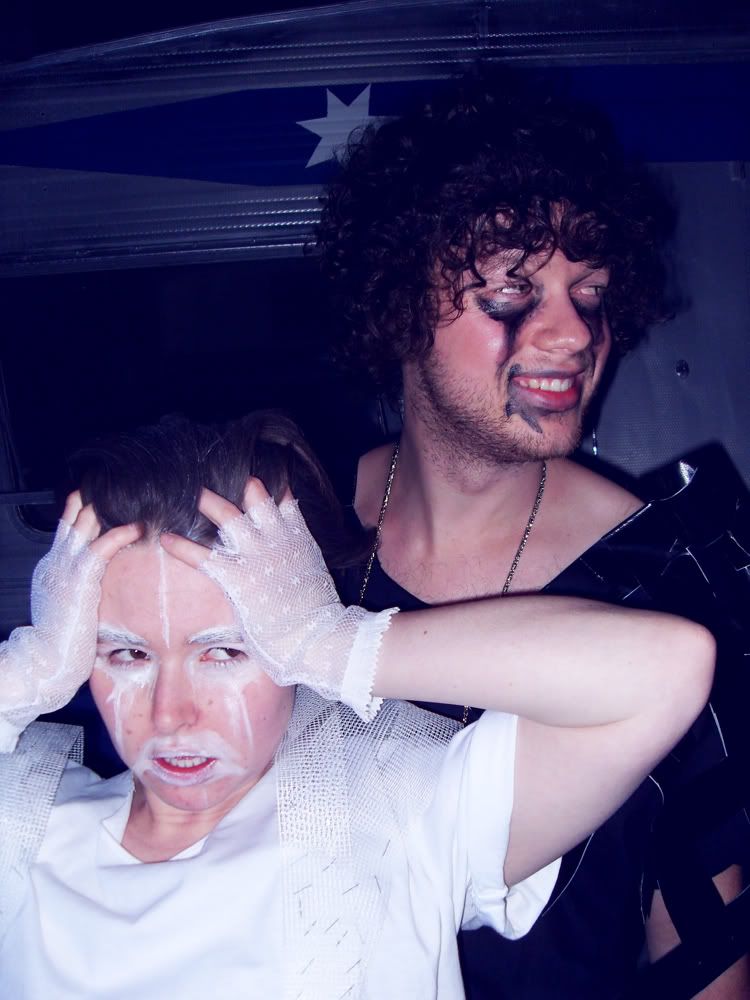 Pat and Gretta from
Comeback kid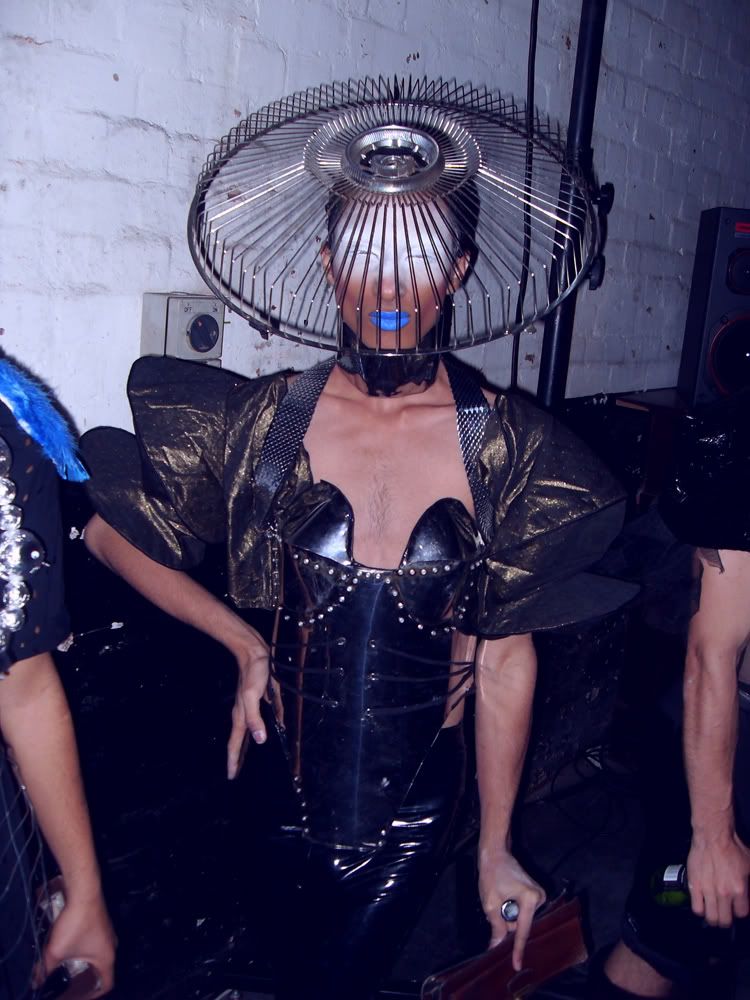 Emman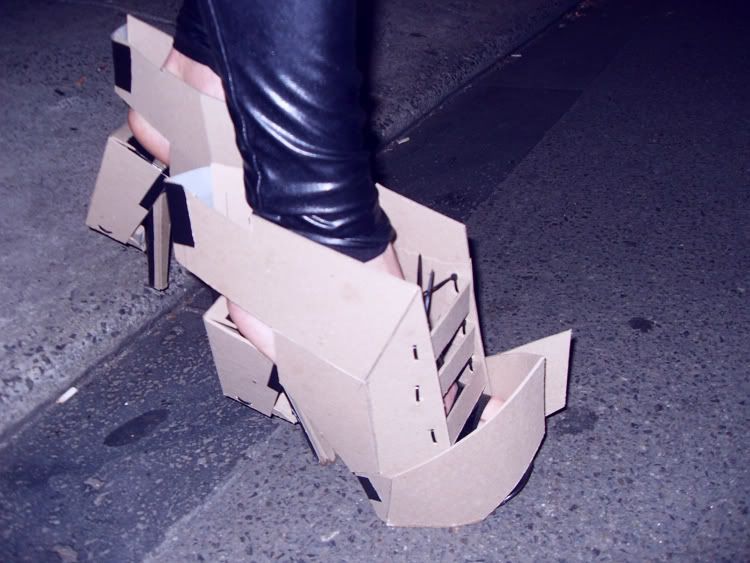 Jack Mac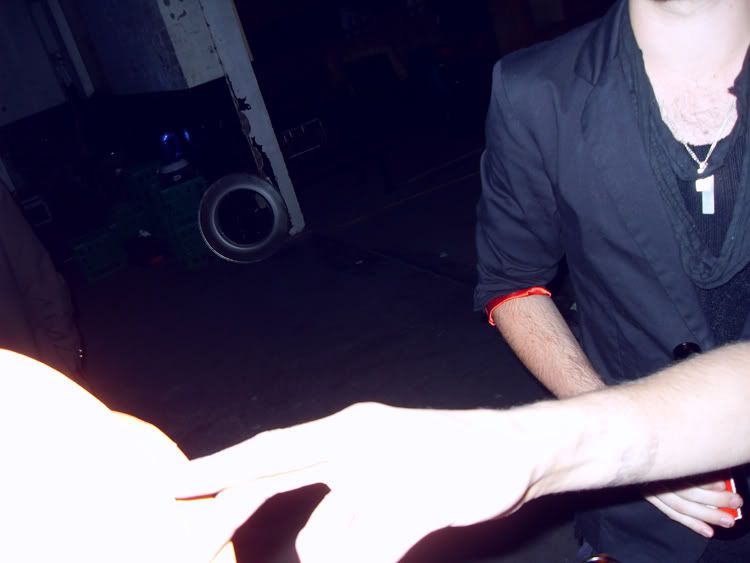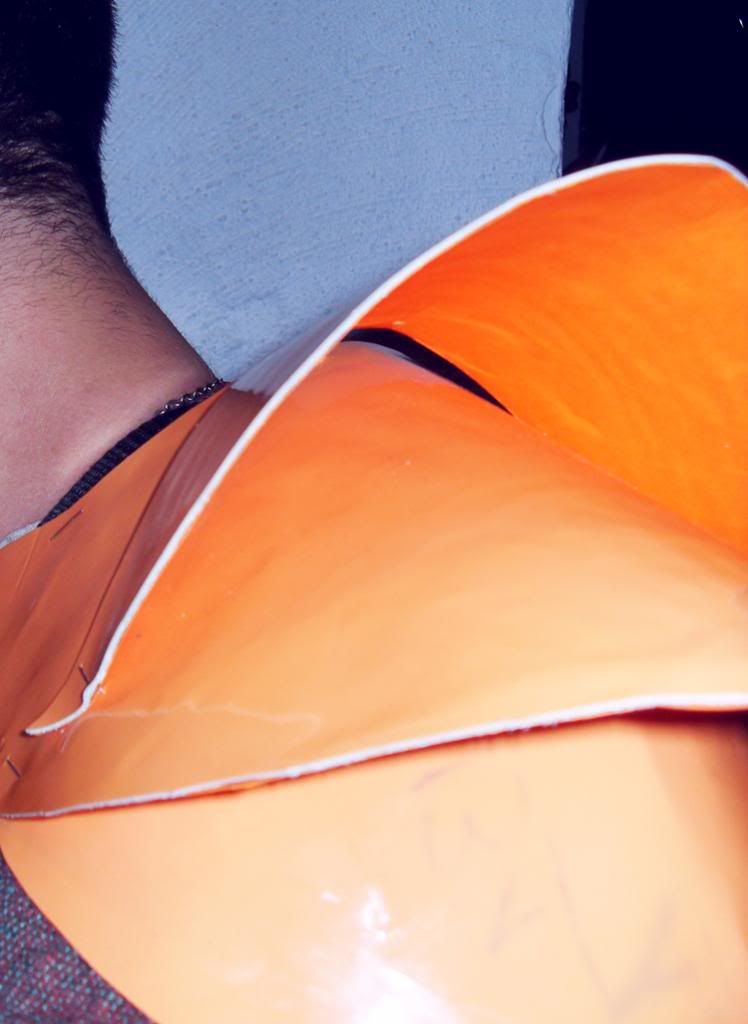 My shoulder piece...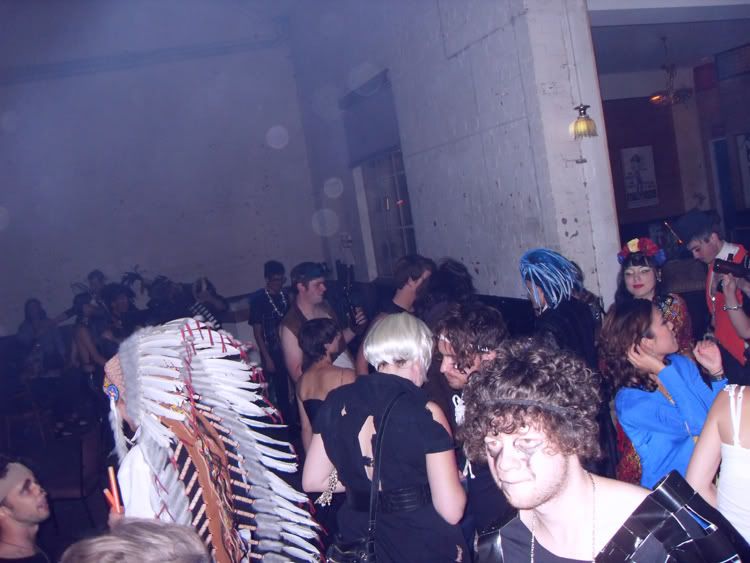 Monsieur Tom
YMCA eat your heart out