Okay dokay, how are you guys? sorry i haven't been posting lately, i just got a job and have been quite tired, which i know is a pathetic excuse, so to make up for my loserness i tried to do a DIY type blog post. Dunno how well i did or how it will translat to the home, cos you all know how pro i am... LOL
Anyway this top i made was for a Chris Kringle present. I was thinking for a long time about what i was going to make, something drapy, something easy and quick, something that preferably looks kinda semi socially acceptable. So i came up with the concept of DIY (im so original lol) where this garment can be worn in many different ways depending on how the wearer wants it. Like a versatile top that can be constructed in a
do it yourself
type manor. hahaha anyway, failed at that and instead here is what i came up with:
oh and also as i was sewing i got into this heavy mood and was listening to classical music, Prokofiev '
Montagues And Capulets' from the ballet 'Romeo And Juliet'
not Lady Ga Ga believe it or not (damn she's a glamorous bitch!!)
so i started with a basic size 12 block. i extended the sides for the under layer of the top and shoulders. Writing this now it doesn't look too understandable or DIYesk but if anyone wants the measurements or more info just shoot me an e-mail.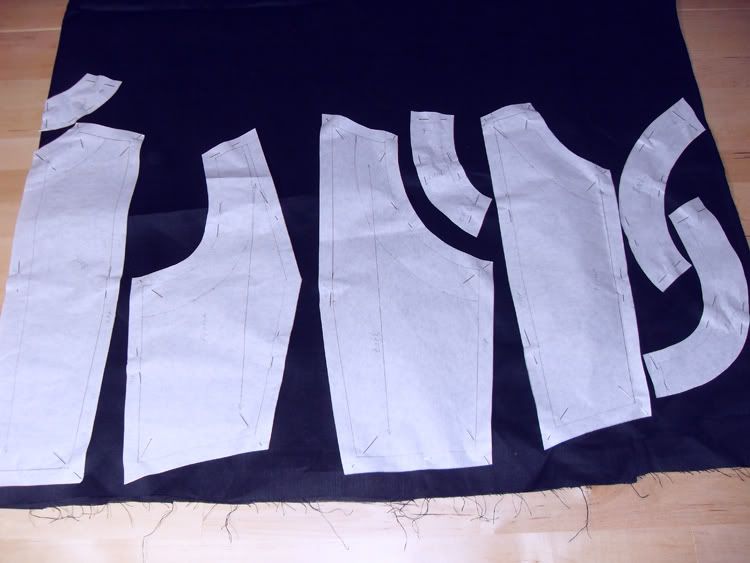 I cut out the pattern pieces for the under layer out of a viscose/rayon fabric and the top pieces out of a stiffer linen. Both in black, naturally. lol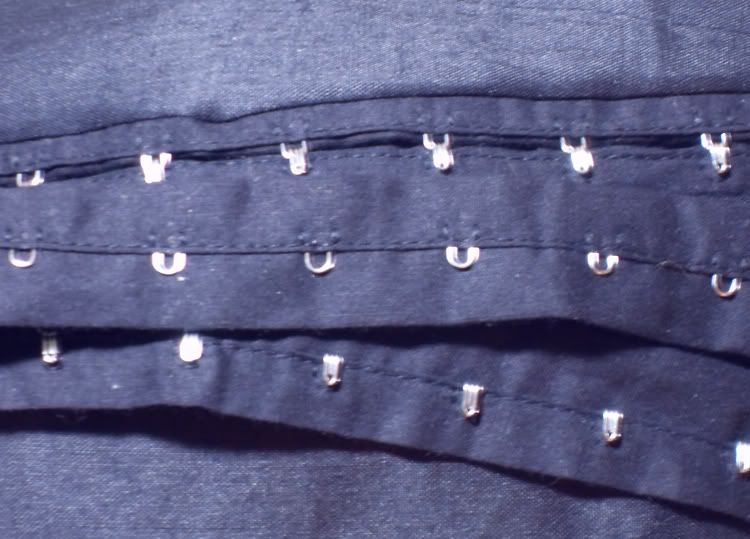 I bought this trim from a fabric store, it basically has hooks and eyes sewn down the side. kinda works like a zip. I was pretty excited. Sorry bout the dodge picture, my camera is tempermental and seems to take issues with close ups...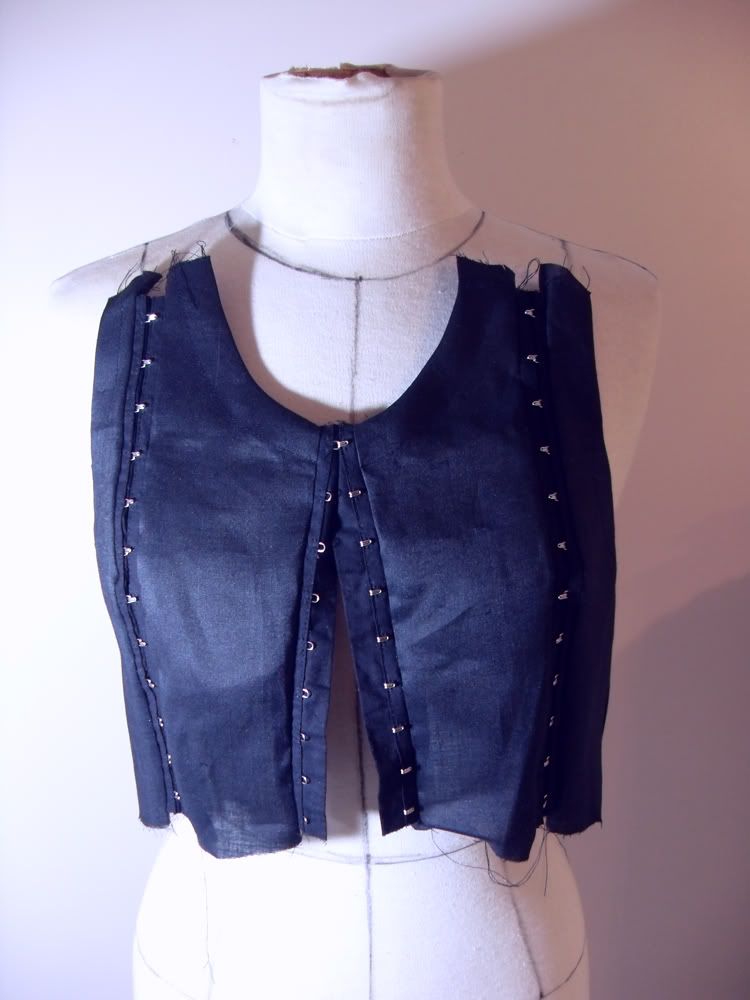 i sewed on the hook-eye trim to the pieces of the top layer along the sides where the joining seems would be had the top pieces not be detachable with a zipper foot.
I then arranged the linen top pieces on the under layer and stitched them on.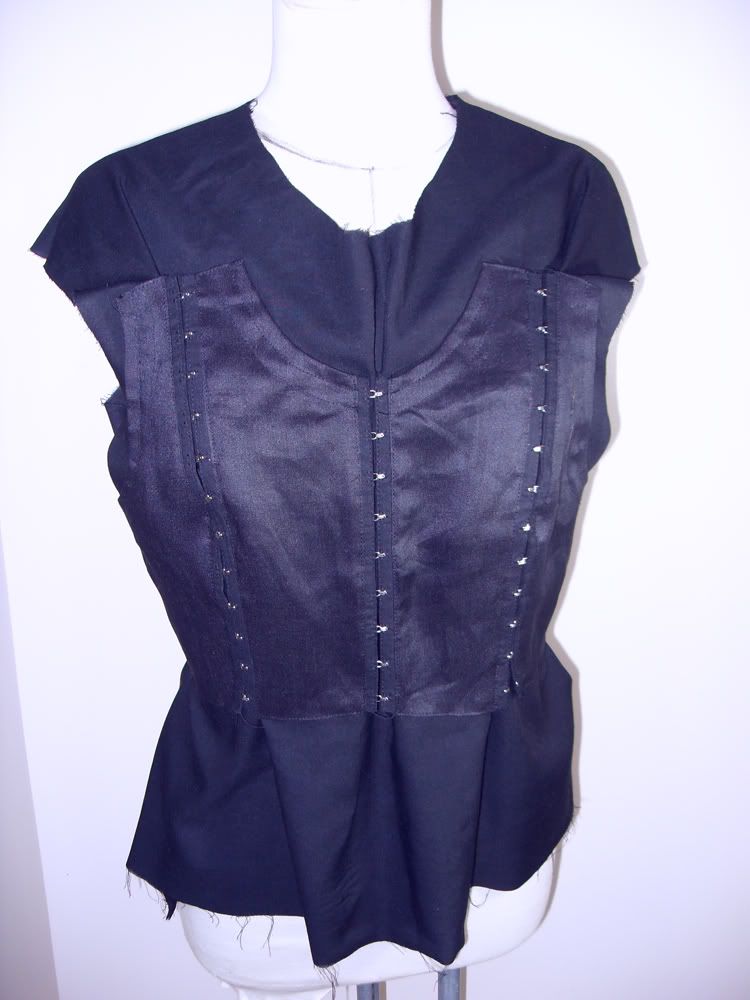 Side seems, hem, neck and arm holes. I was making this top the day of the Christmas party and was in such a rush. i managed to finish it but there are no pictures of anyone modeling it. Just my trusty mannequin La'ronda. i was actually an hour late to the Christmas party, lol. Trust me to be late, on my way i accidently wandered into the wrong restaurant and joined the wrong party. LOL wandered around then realised i was lost. I got to the right place in the end...thank god. hahaha good times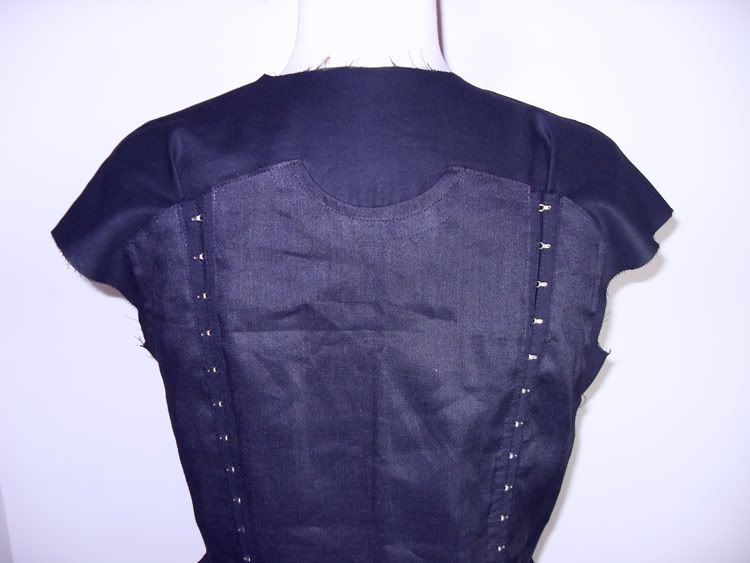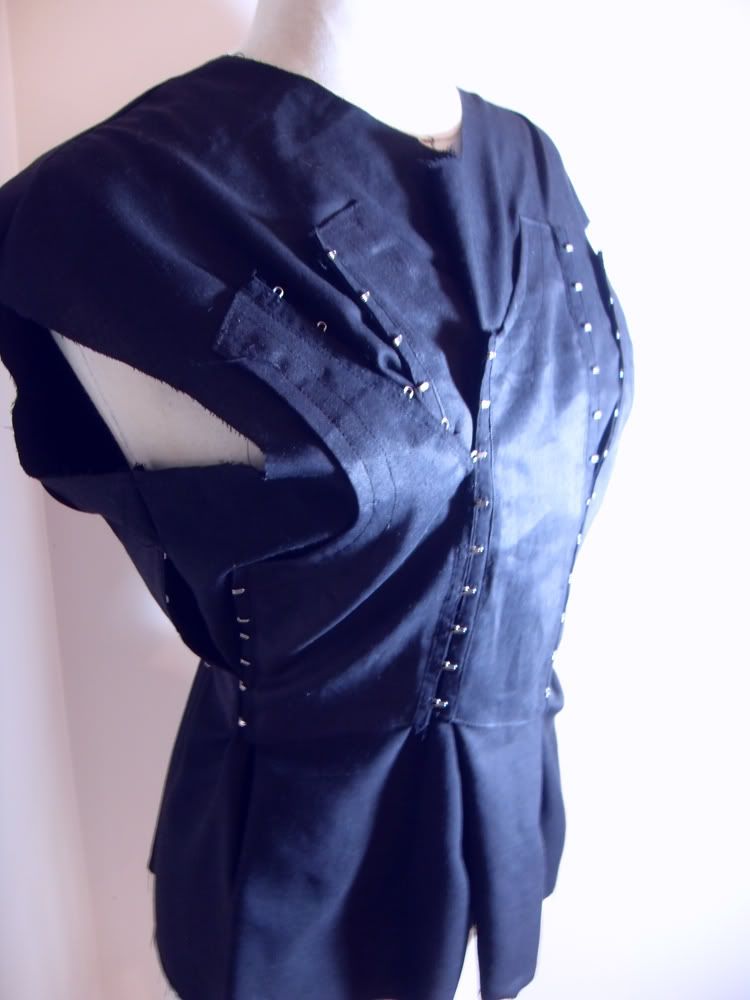 DIY. mixing it up, you know how it is...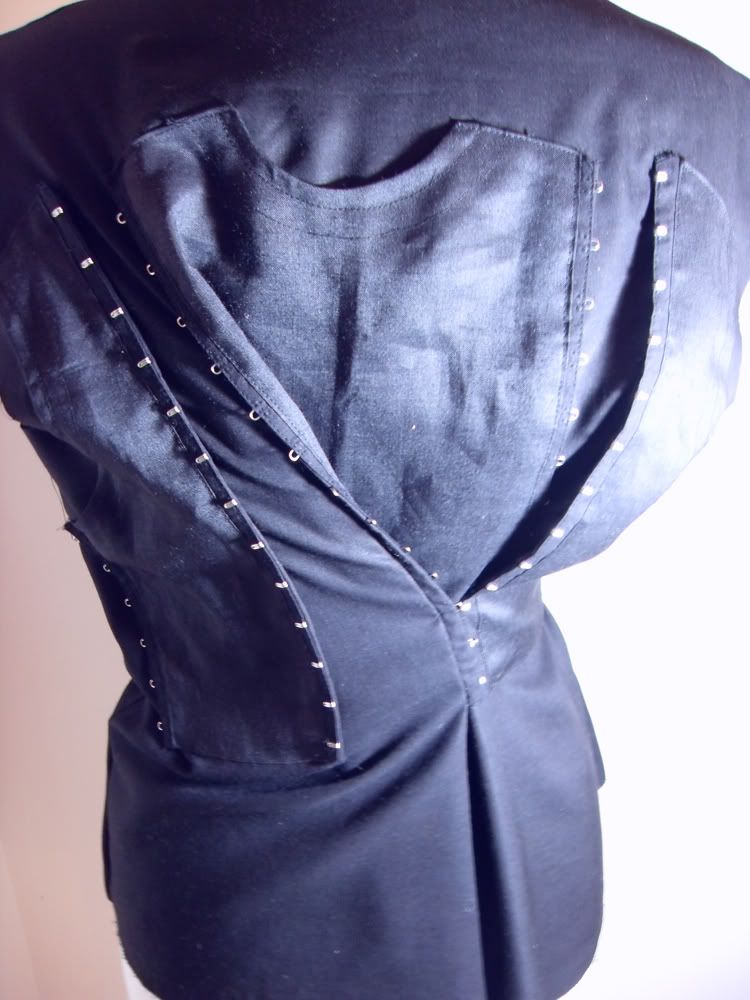 Well there it is. Kinda semi wish i had decent pictures. lol i will try and make these better in the future. lol