Hey there beautiful people!
Check me out! I'm actually posting!feel the good vibrations...
So this last Friday was Jack Mac's incredible 21st birthday extravaganza! He set the bar quite high *sweats nervously*. its OK, by the time its my 21st people would have forgotten his, yeah? Some how i don't think so. Pretty much was one of the best parties i have ever been to. He hired out a wear house along with a mandatory and what seamed like never ending tab, hello good times!
needless to say we all got quite inebriated, what class? the result was one powerful hang over and a lasting memory of a great night out! We even had a guest tribute performance to Lady Ga Ga by drag star Millie Minogue. fab.
As the drinks progressed the more our behavior got inappropriate. i may or may not have been violated by Greta, but fear not, i violated her right back. Even Steven.
My new alligator leather clutch came out, said hello for its first public appearance. was a nice moment, and not that you guys care, but i was not wearing all black for the first time in ages!! head to toe gray, with my translucent boots. Yeah i was fly. Workin' what my mamma gave me. Then i got trashed and in true Pats and Edie style stumbled home. Mmmm living the life.
Anyway here are the pics: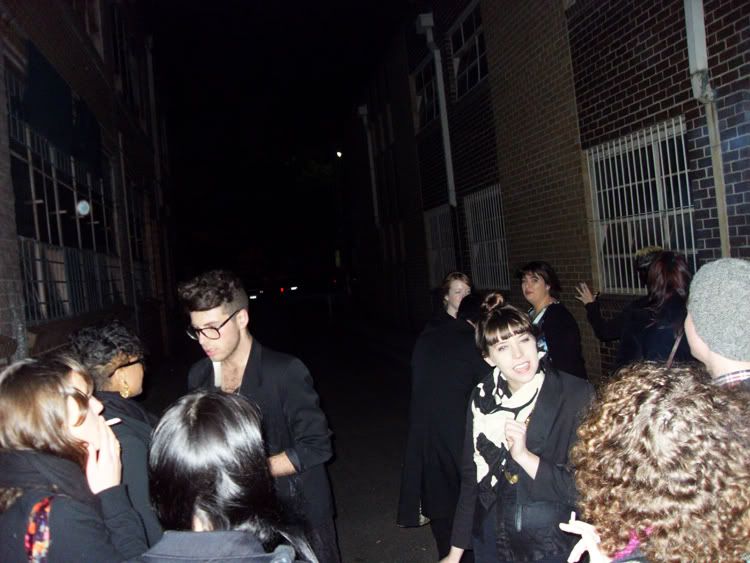 birthday boy in the crowd of smokers